2/28/20 New Releases at Mills Record Company
NEW RELEASE RUNDOWN 
This week's new releases are headlined by Soccer Mommy's latest LP,

 

Color Theory.

 

This record comes on the heels of 2018's breakthrough, Clean.

 

We've been fans of Sophie Allison's hooky and thoughtful songwriting for a while now, so we're excited to see this project continue to garner attention. Of course, we've got the indie exclusive LP edition. Also available on limited edition tape and CD!

Electronica legend Caribou (aka Dan Snaith) also has new music out this week.

 

Suddenly

 

is the project's first album since 2014. To celebrate the release, we're hosting a listening party on Saturday afternoon. We'll have beer and pizza while it lasts (courtesy of Merge Records), as well as a prize pack featuring Merge and Caribou swag to give away to one lucky customer. Full details below!

Speaking of electronic music legends, Tycho is releasing

 

Simulcast, an instrumental "companion" LP to last year's

 

Weather. While we love when an artist pushes into new territory, this release is a welcome return to everything you love about Tycho in the first place. Trust us. 

Also from Merge Records this week are TWO Polvo reissues. The label is bringing back the influential guitar band's first two LPs on an exclusive colored vinyl run that is already technically sold out--but we've got em for sale starting Friday morning! I seriously can't recommend these records enough for anyone interested in angular guitar work, slacked-out alternative rock, and the '90s.

 

Re/familiarize yourself

 

and get these while you can!

One of my top picks for the week is WASTED SHIRT, a new collaboration between Ty Segall and Brian Chippendale (Lightning Bolt). Two of the most relentlessly creative minds/bodies in modern music together on one record!? I'm in. Check out the video for

 

"All Is Lost"

 

here. 

Other releases of note this week include new music from Real Estate and a reissues from Grizzly Bear and Blue Note Records. See the full list below!

UPCOMING EVENTS


As previously noted, we've got a listening/pizza party THIS SATURDAY to celebrate the release of Caribou's new LP,

 

Suddenly. We'll drop the needle at 5pm and have pizza and beer (thanks

 

Merge Records!) as well as a Merge prize pack to give away to one lucky winner.

Oh, and you'll also be able to pick up a copy of the new LP and the rest of this week's new releases. See you then!



We're over the moon about local experimental hip-hop trio EBONY TUSKS, and can't wait for their new record. We'll be celebrating the release of their latest single, "HDF" on March 7. Show is free and all ages, of course. Live art will be provided by Nick Lewis, and the band and artist will be raising donations for Bandwaggn KC, a youth-centered arts and social justice organization. More info on the show

 

here; check out the excellent video for "HDF"

 

here.

In-Store Giveaways
We've recently set up a TON of ticket giveaways for the many great shows coming to town this spring. We've now got your chance at a pair of tickets to Umphrey's McGee (Truman 4/2), Real Estate (Truman 4/14), Flora Cash (Record Bar 4/1), U.S. Girls (Record Bar 4/10 - new album coming out next week!) + tons more!

As always, must enter in-store, and please specify your preferred show when entering!

Pre-order Upcoming Titles
More exciting new titles went live for pre-order this week, including the indie exclusive edition of the Strokes' upcoming album,

 

The New Abnormal

 

(4/10), not to mention exciting new jams from artists like Sufjan Stevens, Chicano Batman, and Thundercat. We're also about to hit a serious stretch of huge new release weeks, with new records from Pearl Jam, Mac Miller, Jason Isbell, and others scheduled for release in the coming months. Reserve your copy of any/all of them today!

Check out THIS LINK to see the list of current pre-orders, and feel free to search and shop our website 24/7

Leap on,
Dylan, Judy, and the Team

New Releases 2/28/2020 @ Mills Record Company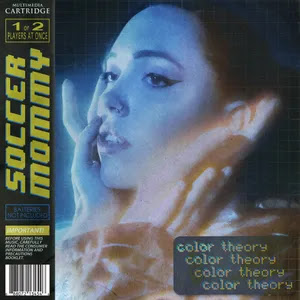 Video
Soccer Mommy
color theory [Indie Exclusive Limited Edition Yellow/Grey/Blue Mix LP]
$ 21.98  
Vinyl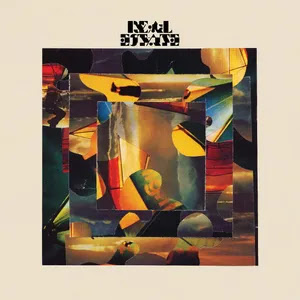 Real Estate
The Main Thing [Indie Exclusive Limited Edition LP]
$ 31.98  
Vinyl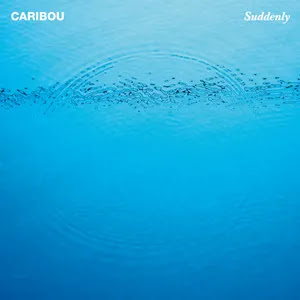 Caribou
Suddenly [LP]
$ 17.98  
Vinyl


Video
Tycho
Simulcast [LP]
$ 22.98  
Vinyl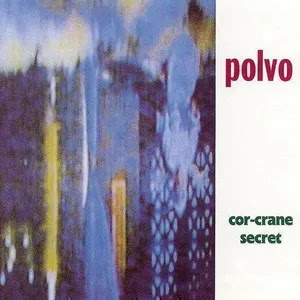 Polvo
Cor-Crane Secret (Blue) (Ltd) (Wht) (Dlcd) (Reis)
$ 20.98  
Vinyl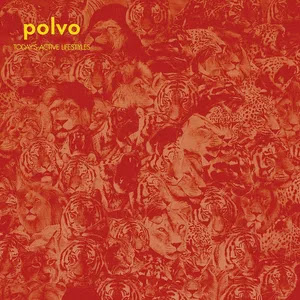 Polvo
Today's Avtive Lifestyles (Ltd) (Red) (Ylw) (Dlcd)
$ 20.98  
Vinyl


Horace Tapscott
Giant Is Awakened (Colv) (Gate) (Grn) (Ltd)
$ 24.99  
Vinyl


Alabaster Deplume
To Cy & Lee: Instrumentals 1 (Blk) (Ofgv)
$ 22.98  
Vinyl


Grizzly Bear
Horn Of Plenty (Reissue) (Color Vinyl) (Cvnl)
$ 22.98  
Vinyl


Daniel Davies
Signals [Color LP]
$ 23.98  
Vinyl


Cold Beat
Mother
$ 20.98  
Vinyl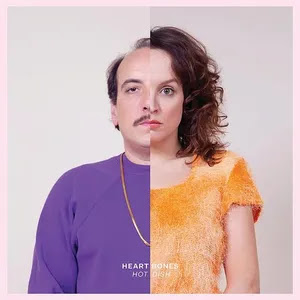 Heart Bones
Hot Dish
$ 20.98  
Vinyl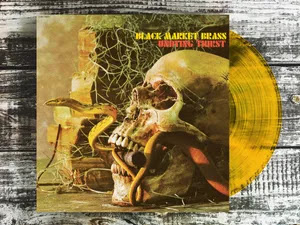 Black Market Brass
Undying Thirst (Color Vinyl) (Gol)
$ 24.98  
Vinyl


Wasted Shirt
Fungus Ii
$ 23.98  
Vinyl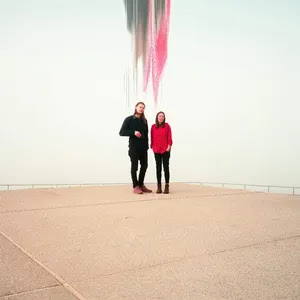 Ratboys
Printer's Devil (Dlcd)
$ 25.98  
Vinyl


Doors
Soft Parade (Ogv) (Aniv) (Rmst)
$ 21.98  
Vinyl


Today Is The Day
No Good To Anyone [LP]
$ 22.98   Digital: $ 
Vinyl


Kevin Krauter
Full Hand [LP]
$ 20.98  
Vinyl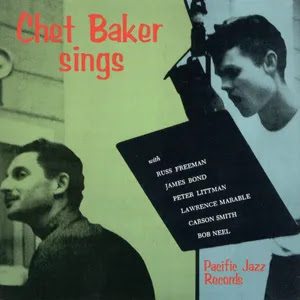 Chet Baker
Chet Baker Sings [LP][Blue Note Tone Poet Series]
$ 34.98  
Vinyl


Hank Mobley
Poppin' [LP][Blue Note Tone Poet Series]
$ 34.98   Digital: $7.99 
Vinyl


Grant Green
Nigeria [LP][Blue Note Tone Poet Series]
$ 34.98  
Vinyl


Stanley Turrentine
Comin' Your Way [LP][Blue Note Tone Poet Series]
$ 34.98  
Vinyl


Various
Breakfast Club / Various
$ 19.98  
Vinyl


James Taylor
American Standard [LP]
$ 24.98  
Vinyl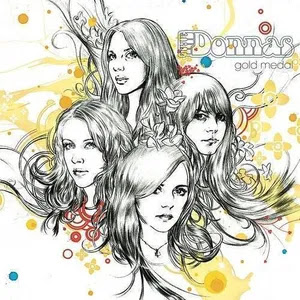 Donnas
Gold Medal (Blk) (Gol) (Ltd) (Post)
$ 34.99  
Vinyl


Charley Patton
Rough Guide To Charley Patton / Father Of The
$ 22.98  
Vinyl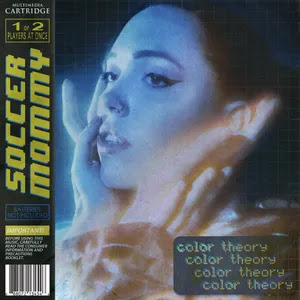 Video
Soccer Mommy
color theory
$ 13.98  
CD
Quick View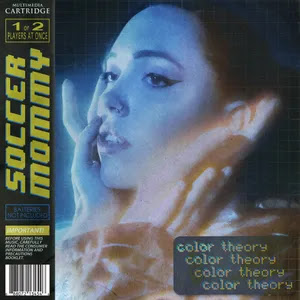 Video
Soccer Mommy
color theory [Cassette]
$ 7.98 
New Releases 2/28
Events