NEW RELEASE RUNDOWN 
This week's new titles are heavy on reissues of essential LPs, but we've also got a few releases worth of brand new music from old and new favorites. 

As far as the reissues go, we've gotta start with the first two BIG STAR records, which are both being reissued on 180 gram vinyl this week. These records go in and out of availability, and early pressings are increasingly rare and collectible, so it's probably best to go ahead and secure 'em while you can, yeah? Whether you're a true power pop head or just a fan of brilliant songwriting, these records are musts.

Rhino's "Start Your Ear off Right" campaign continues this week with another stack of enticing, limited edition reissues. Take, for example, a good-lookin' (and very affordable!) repress of the original Twin Peaks soundtrack. This LP collects all the classic sounds from the original series' soundtrack team of Badalamenti, Lynch, and Julee Cruise. Get surreal!

Rhino also brings us

 

Never Mind the Bollocks, Here's the Sex Pistols

 

on pink vinyl, plus classics from Van Morrison and the Ramones. (Don't forget to pick up the other great titles in this series, too!)

As far as brand new tunes go, we've got the newest from Canadian indie rockers Wolf Parade.

 

Thin Mind

 

will be their fifth full-length LP, and we've got the Sub Pop LOSER edition in stock! (Make sure to ask for a sticker!)

My pick of the week is the newest from country and western avant-gardist and one-of-a-kind multi-media mastermind TERRY ALLEN. His newest, Just Like Moby Dick is out this week via Paradise of Bachelors Records, and it's one of my first true favorites of 2020. Check out

 

"Death of the Last Stripper"

 

here, and snag the record!

New releases from WIRE, Andy Shauf, Bonny Light Horseman, and the Black Lips round out a diverse and stellar lineup of new releases for this wintry weekend.  Check out the full list below!

UPCOMING EVENTS


January will cap off with a night of music featuring the Nicole Springer Band and Kat King on January 31st. This show kicks off at 6pm, and you can RSVP here for a reminder as the date approaches!

All shows free and all-ages, as always!



In February, we'll be teaming up with our bookstore (Wise Blood Booksellers) to host a reading group discussion event on Patti Smith's National Book Award Winning

 

Year of the Monkey. The discussion will take place at Mills on Wednesday, February 19th at 6:30pm.

 

We suspect space might be a bit limited for this discussion, so we want to offer you a chance to secure your spot in the group by purchasing the book either at Mills or Wise Blood (both locations are stocked up!). Come pick up the book, read it in your own time, then come together for a discussion (and maybe some treats?) For more info, follow

 

THIS event page, or visit the

 

http://wisebloodbooksellers.com/


Pre-order Upcoming Titles
Remember, you can ALWAYS (like 24/7, literally any time) order from our website. This is especially useful for pre-ordering upcoming titles that you're jazzed about. Like, say, that new Pearl Jam LP (March), the posthumous Mac Miller record (slated for April), or any number of next week's new release titles. 

Go to THIS LINK to see the list of current pre-orders, and feel free to search and shop our website at any time!

Stay sunny,
Dylan, Judy, and the Team

New Releases 1/24/2020 @ Mills Record Company

Big Star
#1 Record [LP]
$ 24.98  
Vinyl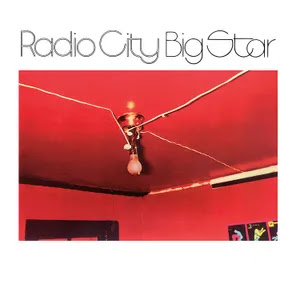 Big Star
Radio City [LP]
$ 24.98  
Vinyl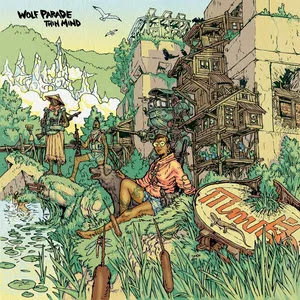 Video
Wolf Parade
Thin Mind [LP]
$ 22.98   Digital: $ 
Vinyl


Elton John
Live From Moscow [2LP]
$ 34.98  
Vinyl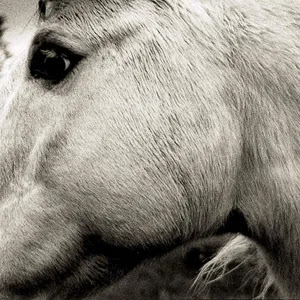 Bonny Light Horseman
Bonny Light Horseman [Indie Exclusive Limited Edition Blue LP]
$ 20.98  
Vinyl


Helado Negro & The Smile Band
Live At Kcrw
$ 19.98  
Vinyl


Terry Allen / Panhandle Mystery Band
Just Like Moby Dick
$ 33.98  
Vinyl


Van Morrison
His Band And The Street Choir [SYEOR 2020 Turquoise LP]
$ 21.99  
Vinyl


Angelo Badalamenti
Music From Twin Peaks [SYEOR 2020 Translucent Green LP]
$ 21.99  
Vinyl


Sex Pistols
Never Mind The Bollocks Here's The Sex Pistols [SYEOR 2020 Pink LP]
$ 21.99  
Vinyl


Ramones
It's Alive [SYEOR 2020 Red/Blue LP]
$ 29.99  
Vinyl


Ethan Gruska
En Garde [LP]
$ 21.98  
Vinyl


Video
Andy Shauf
The Neon Skyline [Indie Exclusive Limited Edition White LP]
$ 21.98  
Vinyl


Wire
Mind Hive
$ 29.98  
Vinyl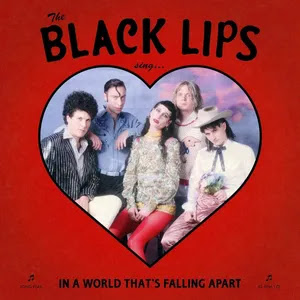 The Black Lips
Sing In A World That's Falling Apart [LP]
$ 26.98  
Vinyl


The Black Lips
Sing In A World That's Falling Apart [Indie Exclusive Limited Edition Red LP]
$ 38.98  
Vinyl


Breaking Benjamin
Aurora [LP]
$ 19.98  
Vinyl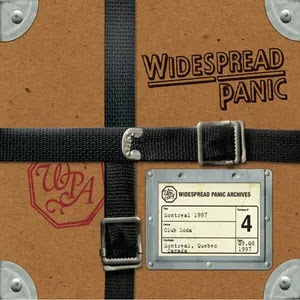 Widespread Panic
Montreal '97 [6LP Box Set]
$ 59.99  
Vinyl


Caspian
On Circles [Indie Exclusive Limited Edition Clear LP]
$ 24.98  
Vinyl


Lil Peep
Everybody's Everything (Gate) (Ofv)
$ 34.98  
Vinyl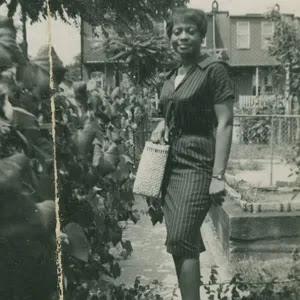 Jeff Parker
Suite For Max Brown [LP]
$ 22.98   Digital: $ 
Vinyl


Okay Kaya
Watch This Liquid Pour Itself (Coke Bottle Clear V
$ 20.98  
Vinyl
Quick View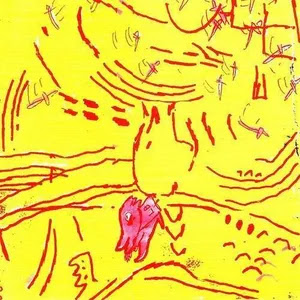 Lightning Bolt
Lightning Bolt (Dlcd)
$ 28.99